Earn Your RN-BSN 100% Online
Accessible, Affordable. You Can Do This!
Get Started Today!
To speak with an admissions representative complete the form below.
Note: All fields required.
Transfer Up To 90 Credits
Experience a Degree Program Designed for Healers
As a working nurse, you're seeking a trusted, affordable program that fits your schedule. Grounded in healing and humanity, SHU's RN to BSN is accredited by the Commission on Collegiate Nursing Education (CCNE) and carries a 40-year tradition of nursing education excellence. Our tuition is very affordable at $390 per credit hour, and we invite you to transfer current college credits to lower your program cost and duration.
In as few as 18 months, our flexible online RN to BSN will help you meet minimum level education requirements for most entry-level positions. And our full-time faculty nurses will support you with a holistic curriculum and local clinicals for hands-on learning to complete your nursing education.
Sacred Heart's flexible, online degrees enable you to balance your personal and professional responsibilities while gaining the skills and insights to create a positive impact for organizations in business, healthcare, education, and more.
Employment growth for RNs is projected at 6% from 2021 to 20311
$77,600 is the median annual salary for registered nurses1
88.4% of employers prefer candidates with BSN degrees2
41.7% of RNs reported a BSN as the degree that qualified them for their first US nursing license; this number was 39% in 2015, and 35.5% in 20133
Continue on to Reach Even Higher Levels
You're considering upgrading your RN certification to a bachelor's degree in order to expand your career options and increase your pay. Why stop there? In addition to our RN-BSN program, Sacred Heart also offers an RN-BSN-MSN degree. You can start with an RN and earn your online Master in Nursing degree in one of three specialties.
You've mastered patient care and working as part of a team. Advance as a leader who can inform a team about evidence-based practices, tools and processes to improve patient outcomes. Reshape policy, reduce costs and identify solutions to problems within your healthcare system after a deep immersion of quality care research within the curriculum. This unique MSN without BSN requirement degree offers four core and eight specialized courses. Complete your degree in two to six years, at your own pace, and then be prepared to sit for the American Association of Colleges of Nursing CNL Certification Exam.
Become a well-respected mentor and begin preparing new nurses to care for the patient population. With this online degree from SHU, you can transition into a teaching role, answering the call to address the growing nurse educator shortage. Among the most respected nurse educator programs, our CCNE-accredited degree features core knowledge in health care policy, practice and research plus nine specialized courses to prepare you as a nurse leader, educator and evaluator. Engage with expert faculty and work with a preceptor in two role immersions designed to apply theory to practice, and emerge ready for your CNL exam.
The nursing occupational outlook is positive, with plenty of roles for CNOs, directors of patient care and nursing administrators. Whatever your plans are, SHU's online MSN degree in Nursing Management and Executive Leadership develops within you the sought-after skills to become an effective nurse leader who can improve processes and ultimately affect patient outcomes. Apply integrative expertise in strategic planning, quality improvement, workforce development, research and ethics, and human resource management. Courses on budgeting and process will also help you lead with expert insight in your new, advanced role. Upon graduation, enjoy a generous MSN nurse salary and an advanced education that opens doors to higher positions. You can lead a team, department or facility.
You Belong with SHU!
Our mission to prepare students for lives of professional success and personal and spiritual growth excludes no one. And it's because of that mission — and the spirited way we live it — that students of different faiths, ethnicities, and socio-economic backgrounds have made SHU the launching pad for their dreams and ambitions.
Get Started
Why Online Learning is Right for You
The advantages of online learning are obvious – you don't have to pause your career or rearrange your life to earn the degree you need to take your career to the next level. Another key factor is fit – making sure a school feels right to you. Sacred Heart's Center for Career & Professional Development will welcome you as if you had just walked through the door here in Fairfield. With an exclusive, online recruiting system of 10,000+ employers, one-on-one career counseling, resume workshops, and an active alumni network of more than 35,000, you can rest assured knowing that our campus reaches wherever you are.
A Truly Holistic Curriculum
Sacred Heart University's online RN to BSN program is accredited by the CCNE. It features a holistic curriculum designed for working nurses and those new to nursing, paired with the flexibility and convenience of online learning. This transformative core curriculum, The Human Journey, takes you beyond the science of nursing so you can make meaningful connections and improve patient outcomes through the study of literature, philosophy, sociology and more. The goal of Sacred Heart's online RN to BSN program is not just to educate you as a nurse — it's to prepare you to become a healer.
Here are a few of the courses you may take in this program: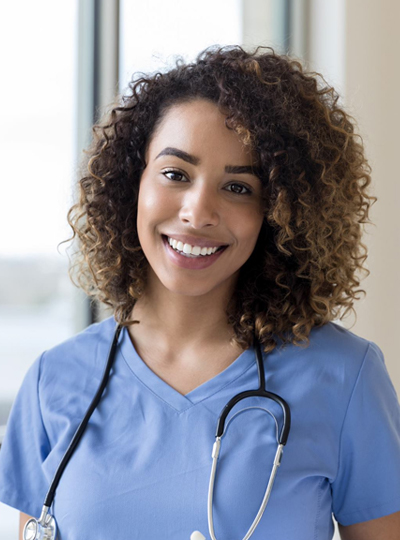 Higher Salaries for Advanced Credentials
Because of an increased emphasis on preventative care, growing rates of chronic conditions like diabetes and obesity, and an overall greater need for health care services for the aging "baby boom" population, the demand for nurses at all levels is expected to skyrocket.1
Since many of the settings that provide health care services — including Magnet hospitals and academic health centers — now require or prefer a baccalaureate degree for specific nursing roles,4 nurses with higher levels of education are poised to earn higher salaries.
RNs with BSNs can become certified nurse life care planners and work for insurance companies, providing lifetime care for ill or disabled patients. RNs also find themselves working in pharmaceuticals as sales or research professionals, and in the legal field as consultants for teams that investigate medical malpractice cases, insurance fraud, worker's compensation claims and more.
Sources
"Registered Nurses," Occupational Outlook Handbook, Bureau of Labor Statistics, U.S. Department of Labor. Retrieved December 1, 2021, from https://www.bls.gov.
"Employment of New Nurse Graduates and Employer Preferences for Baccalaureate-Prepared Nurses," AACN Research Brief, American Association of Colleges of Nursing. Retrieved December 1, 2021, from https://www.aacnnursing.org.
"National Nursing Workforce Study," National Council of State Boards of Nursing. Retrieved on December 1, 2021, from https://www.ncsbn.org.
"Degree Completion Programs for Registered Nurses: RN to Master's Degree and RN to Baccalaureate Programs Fact Sheet," American Association of Colleges of Nursing. Retrieved December 1, 2021, from https://www.aacnnursing.org.