Online Nursing Degree Programs
Accessible, Affordable. You Can Do This!
Get Started Today!
To speak with an admissions representative complete the form below.
Note: All fields required.
Earn Your Online Nursing Degree with Sacred Heart University
Education and experience go hand-in-hand when it comes to climbing the career ladder. As your understanding grows, so will the scope and complexity of your responsibilities – something that (almost directly) contributes to your opportunities for higher salaries and leadership positions. Whether you're new to nursing or seeking the credentials and certifications that distinguish you from the competition, we provide a comprehensive suite of nursing programs accredited by the Commission on Collegiate Nursing Education (CCNE).
Sacred Heart's flexible, online degrees enable you to balance your personal and professional responsibilities while gaining the skills and insights to create a positive impact for organizations in business, healthcare, education, and more.
Nursing is #2 Best College Major for A Lucrative Career1
Registered Nurse (#2) and Nurse Practitioner (#6) on 30 Best High-Paying Jobs of the Future2
Nurse Practitioner: +45% job growth through 2029; avg. annual salary $117,6703
RNs and NPs report approximately 95% job satisfaction4
What Can You Study?
Sacred Heart offers a variety of degrees designed to meet you where you are and take you to the next level.
30 Total Credits; 18 Months; $390 Cost Per Credit
Develop the knowledge required for today's nursing roles while gaining the personal touch to become a better patient advocate.
Courses/topics include: Health Assessment for RNs; Leadership in Contemporary Nursing Practice; and Population and Global Health.
Total Credits: 30-120 (undergrad)/24-27 (grad); 3.5 Years; Cost Per Credit: $390 (undergrad)/$695 (grad)
Gain access to top-tier nursing positions – plus save time and money – by earning both degrees at once. Focus on providing exceptional nursing care or branch out into education, research, consulting, or management.
Specializations at the MSN level include Clinical Nurse Leader (CNL), Nursing Education, and Nursing Management & Executive Leadership.
36-39 Total Credits; 2 Years; $695 Cost Per Credit
Earn the essential credential for advancing into leadership roles. Explore health care policy and ethics, principles of health care research, and the underlying theories of contemporary nursing.
Specializations include MSN: Clinical Nurse Leader (CNL), MSN: Nursing Education, MSN: Nursing Management & Executive Leadership, and MSN: Family Nurse Practitioner.
42 Total Credits; 3 Years; $995 Cost Per Credit
This program prepares you for the Family Nurse Practitioner certification exams offered by the American Nurses Association (ANA) and the American Academy of Nurse Practitioners (AANP).
Curriculum includes: Through 42 total credit hours, you will gain the skills to diagnose and treat patients over their entire lifespan through the use of health assessments, statistical data, and the diagnostic reasoning process. You'll also learn to communicate health plans to diverse patients with varied family systems, understand the various drug groups, and manage drug therapy to avoid adverse reactions.
42 Credits; 2.5 Years; $955 per Credit
Develop the knowledge and skill to manage the care of patients with psychiatric mental health conditions independently, meeting a growing demand in the healthcare marketplace.
Courses/topics include: Healthcare Policy and Ethics for Contemporary Nursing Practice, Principles of Healthcare Research for Evidence-Based Nursing Practice, Role Development of the Psychiatric Mental Health Nurse Practitioner and more.
21 Credits; 15 Months; $955 per Credit
Prepare for a career managing patients' psychiatric mental healthcare conditions independently with an affordable, online advanced practice nursing certificate.
Courses/topics include: Role Development of the Psychiatric Mental Health Nurse Practitioner, The Psychiatric Nurse Practitioner Role with Children and Their Families, Advanced Role Development of the Psychiatric Mental Health Nurse Practitioner in Complex Systems and Advanced Psychopharmacology for the PMHNP.
24 Credits; 15 Months; $955 per Credit
Gain skills and knowledge to pursue certification as a family nurse practitioner through the American Nurses Credentialing Center (ANCC) or the American Academy of Nurse Practitioners.
Courses/topics include: Comprehensive Primary Care of the Adult, Primary Care of Children, Primary Care of Women and Advanced Primary Care of Families in Complex Systems.
You Belong with SHU!
Our mission to prepare students for lives of professional success and personal and spiritual growth excludes no one. And it's because of that mission — and the spirited way we live it — that students of different faiths, ethnicities, and socio-economic backgrounds have made SHU the launching pad for their dreams and ambitions.
Get Started
Why Online Learning is Right for You
The advantages of online learning are obvious – you don't have to pause your career or rearrange your life to earn the degree you need to take your career to the next level. Another key factor is fit – making sure a school feels right to you. Sacred Heart's Center for Career & Professional Development will welcome you as if you had just walked through the door here in Fairfield. With an exclusive, online recruiting system of 10,000+ employers, one-on-one career counseling, resume workshops, and an active alumni network of more than 35,000, you can rest assured knowing that our campus reaches wherever you are.
A Holistic Curriculum for the Whole You
Sacred Heart believes in a whole-person approach to patient treatment and nurse leadership. That's why our signature core curriculum – The Human Journey – combines nursing studies with a program that explores literature, philosophy, sociology, and more. Coursework links these areas of awareness with themes of social justice, community, respect for nature, and the purpose of life to provide greater understanding of how human connections support superior patient care.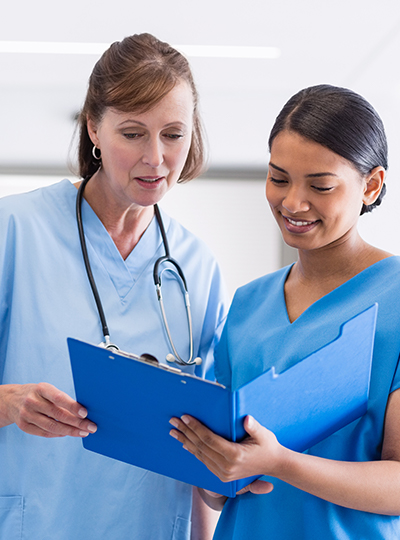 How Your Career Will Benefit
Health care is the largest and fastest-growing sector of the American economy, yet there remains a critical shortage of nurses at every level. In fact, it's been more than 10 years since the Institute of Medicine called for increasing the number of baccalaureate-prepared nurses in the workforce to 80 percent and doubling the population of nurses with doctoral degrees.5 As demand continues to outpace supply, employers are prioritizing highly trained, forward-thinking nurses and exploring ways they can make a difference by delivering patient-centered care.
To help you decide which career direction is right for you, here is a look at some of the best-paying nursing positions – all of which you can prepare for here at Sacred Heart.
Sources
"25 Best College Majors for a Lucrative Career," The Kiplinger Washington Editors, Inc. Retrieved April 2021 from https://www.kiplinger.com.
"The 30 best high-paying jobs of the future," Business Insider. Retrieved April 2021 from https://www.businessinsider.com.
"Nurse Anesthetists, Nurse Midwives, and Nurse Practitioners | Occupational Outlook Handbook," U.S. Bureau of Labor Statistics. Retrieved April 2021 from https://www.bls.gov.
"How nurses feel about their jobs, in 4 charts," Advisory Board. Retrieved April 2021 from https://www.advisory.com.
"The Future of Nursing: Leading Change, Advancing Health," National Library of Medicine (NLM). Retrieved April 2021 from https://pubmed.ncbi.nlm.nih.gov.